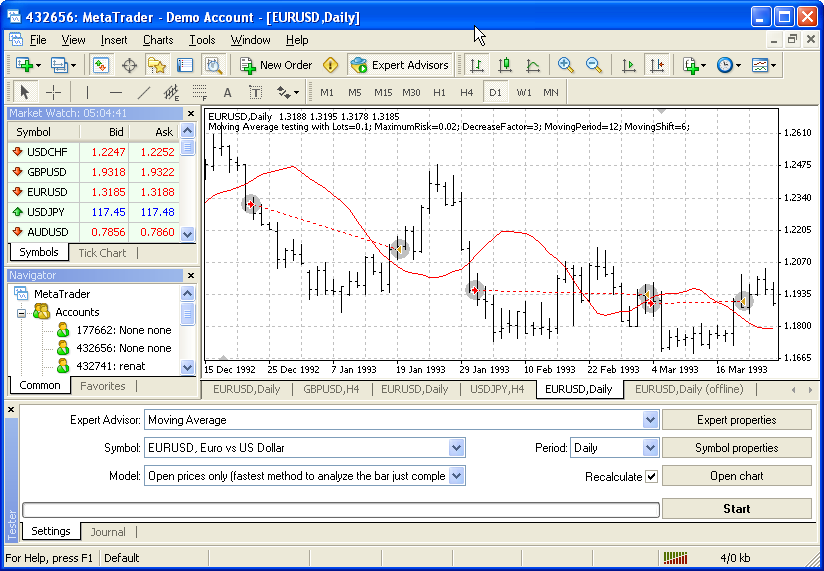 A standard backtesting on MetaTrader 4 terminal using the data from the MT4 history center is usually good enough for Expert Advisors (EA) that are not scalping or pip hunting.
However, if you're dealing with a scalping EA or any EA that closes trades within 1-15 pips, even the smallest price feed differences might have a very large impact on the results.
The problem here is that the MetaTrader terminal does not have access to the real tick data.
MT4 to FT4 Converter: use your MT4 indicators & EAs in Forex Tester 4
It only has access to minute bar data in the best case. Because of this, MT4 generate "false" price ticks through a process of interpolation using the data for the smallest timeframe available.
This is usually not so important to an Expert Advisor that uses stop loss and take profit targets of more than 100 pips, but in the case of scalping trading bots, your backtest will likely be completely misleading.
It is very important to backtest trading strategies (EA) using data of quality that is as high as possible.
Every trader and programmer should learn how to backtest on MetaTrader 4.